Charcuterie BUTTER Board: A New Way To Serve Your Appetizer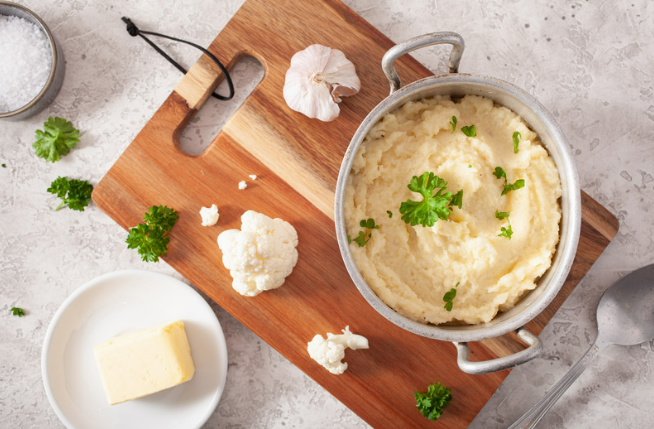 If you love charcuterie and cheese boards, then you will love this new way of serving your appetizer – the charcuterie butter board! This twist on a classic appetizer is easy to make and so delicious. Simply spread softened butter on a serving board or platter and top with your favorite savory or sweet ingredients. Serve with sliced bread and watch your guests devour it!
A few delicious recipes to serve are below.
Strawberry Butter - The flavor of this butter comes from floral honey and sweet strawberries. Of course, you also need some butter of a high caliber. Strawberries' tartness provides the ideal counterbalance to butter's richness. It is delicious, fresh, and creamy. This is great spread on hot scones!

See Strawberry Butter Recipe here.



Honey Butter - When you use this honey butter on pancakes, muffins, or toast, you won't ever want to use regular butter again. Everyone will adore it, and it's incredibly simple to make. Only butter, honey, and vanilla are required. Easy as pie. This whipped butter has a frosting-like texture because it is so soft and creamy. In fact, I believe this would be an excellent buttercream base!

See Honey Butter Recipe here.

Cinnamon Butter (Texas Roadhouse Copycat) - The Bloomin' Onion at Outback Steakhouse is delectable, and Red Lobster's Cheddar Bay Biscuits are legendary. However, Texas Roadhouse is well known for its outstanding cinnamon butter, which is served with the bread course. Additionally, this delicious knockoff recipe brings the restaurant right to your dining room. This butter tastes great on everything and has a sweet and cinnamony flavor. It will probably be best to eat it right out of the package.

See Cinnamon Butter Recipe here.

Whipped Pumpkin Spice Butter - Do you have visions of crisp autumn days complete with boots, sweaters, and pumpkin spice lattes? Then, you must prepare this insane recipe for sweet, whipped butter. Rich and opulent, it is made with floral honey, sweet pumpkin, and warm spices. It's the ideal topping for your favorite fall-themed baked goods.

See Whipped Cinnamon Butter Recipe here.



Cinnamon Sugar Butter with Brown Sugar - The combination of cinnamon, brown sugar, and butter has a truly magical quality. Additionally, it can be found on a variety of delectable desserts, including cinnamon rolls, coffee cake, apple pie, and streusel topping. You can spread this cinnamon sugar butter on more foods to give them a dessert-like flavor! Spread it on dinner rolls, use it to dip apple slices, smear it on toast, or top a warm muffin with a dollop. With this recipe, you can't go wrong!

See Cinnamon Sugar Butter with Brown Sugar Recipe here.
Do you have a favorite butter board recipe? Comment below!
Or if you're looking for a custom designed charcuterie or butter board, contact us here.
"Food is not just fuel, it's information. It talks to your DNA and tells it what to do." - Dr. Mark Hyman
"Food is symbolic of love when words are inadequate." - Alan D. Wolfelt

Learn more about the history of the charcuterie board: https://www.eater.com/2016/4/25/11470858/charcuterie-board-meaning
Get inspired with these creative charcuterie board ideas: https://www.goodhousekeeping.com/food-recipes/g4218/charcuterie-board-ideas/
Check out these easy DIY appetizer recipes to pair with your butter board: https://www.delish.com/entertaining/g2169/easy-appetizer-recipes/

#charcuterieboard #appetizers #entertaining #foodie #diy #partyideas #hostingtips #cheeseboard #snackideas #fingerfoods